Dr. Joey A. Gafford is a native of Birmingham, AL.  He has ministered with chu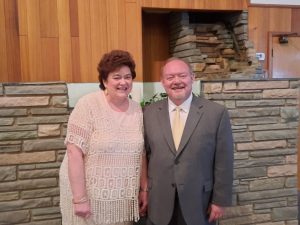 rches of Christ for over 45 years (39 full-time) in Alabama, Georgia, Tennessee, Mississippi, California, and now Idaho.  He recently concluded twelve years of service with the Southside Church of Christ in Grenada, MS.  He began work as Lead Minister with the Boise church Easter Sunday, April 4, 2021.
Dr. Gafford is a product of 37 years of Christian education beginning with West Birmingham Christian School (K-12).  He has an AA in Bible from Faulkner University, BA in Bible from Freed-Hardeman University, MA and MDiv in New Testament from Turner School of Theology at Amridge University, and a DMin in Preaching from the Harding School of Theology. He is the author of The Rhetorical Effect of Closure in Narrative Sermons.  He has also written many non-published Bible study booklets and resources.
He has been happily married 39 years to the former Tina Marie Hester of Tuscumbia, AL. They have three children:  Joe Aaron Gafford, II (28); Kayla Marie Riley (26); and Joshua Andrew Gafford (24).  Joe and Kayla are both married.  Their children reside near or in Little Rock, AR.  Dr. Gafford's wife, Tina, ministers with her husband and currently serves as a homemaker.